Ready to

Make More Profit

in Less Time?
Learn to increase your conversion on strategy sessions… even if you get sweaty palms just thinking of asking for the money!
Enrollments until 07 February 2021
00Days : 00Hours : 00Minutes : 00Seconds
You missed out!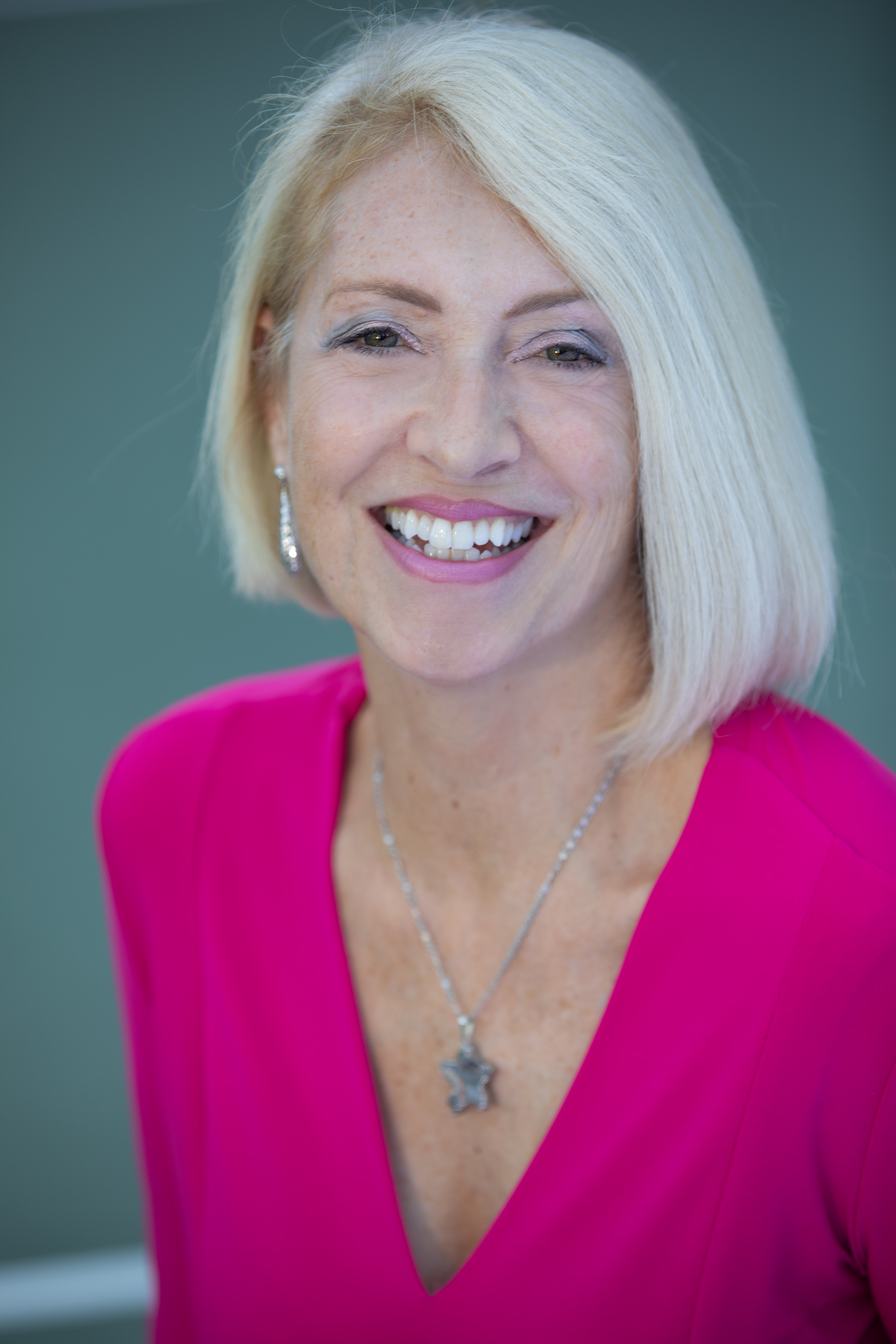 Are you too late? Get on the WAITLIST to be grandfathered at today's price. Reserve your spot for an upcoming training for a small deposit.
You know you have an incredible product or service but you hate selling…I get it, I've been there
I love the transformation I can provide to clients.
But selling it? Gosh, I was secretly relieved when people didn't show up for their strategy sessions.
When they cancelled I didn't have to worry about getting accused of being money hungry or an impostor, or the awful feeling of being rejected.
I tried all different kinds of selling models that apparently worked for other entrepreneurs, but I felt awkward and inauthentic using them. They just didn't work for me.
I was stuck in a cycle of frustration and disappointment, thinking I had to work harder, get better, learn more, create more free stuff…all to avoid going "out there".
If you feel guilty about asking for money for something that comes easy to you…

If you are thinking you're no Tony Robbins, and nobody would suddenly pay you for your gifts because you shared so much for free…

If you stress out and get cotton mouth when you talk to a prospect, just to get another "no"…

If you're sick and tired of staying the best kept secret and make no money with your gift…

Know that you are not alone. And there IS an easier, stress-free, even enjoyable way to sell! A way that works for YOU…just as it worked for me when I signed up a PIF 15k client.
More Yeses – Enroll High-End Clientswithout Breaking a Sweat
Imagine increasing your conversion rate even for super high-ticket offers…Imagine jumpstarting your business with clients lining up to work with you…Imagine never having to worry about struggling with what to say and asking for the money…
The "More Yeses – Enroll High-End Clients without Breaking a Sweat" 6-week online course is all about creating the perfect strategy call script that's unique to you, plus stepping up as a powerful expert to confidently, compassionately, and joyfully make an offer for the price that you deserve.
Here's What You'll Get When You Sign Up
You'll get a confirmation with an invitation to join the "More Yeses" private Facebook group as well as immediate access to your bonus course "The A-Zs of the Route to Success" and the "Money Setpoint Quiz".A welcome email will follow giving you all the deets.
What we'll cover in the course:
Turn your numbers into profit
Learn about the two major ways to increase profit, and why crunching your numbers is crucial.
The Magical Marketing Message
Learn about sales psychology. What makes your buyer tick? Craft your message with clarity so the offer starts selling itself! Have prospects line up to ask for your offer and enthusiastically say YES!
SAvvy High-ticket selling
Learn the framework that makes selling stress-free and enjoyable. This is where mindset meets strategy.
Craft your own unique script for your offer, in a way that feels great to you, that addresses objections without feeling icky, and guides the prospect to a decision with authority and respect.
Price your stuff according to the value that you bring to your clients and that also honors YOU.
Tap into the parts of you that are generous, courageous, confident and compassionate so your prospects never feels pressured or taken advantage of.
About Dr. Irena Kay
Dr. Irena Kay is a retired obstetrician/gynecologist, now being hired as a Business Performance and Relationship Success coach.
Having counseled thousands of women about their most intimate issues she learned to have meaningful conversations with the most diverse patients: from women with a fatal disease, to people only speaking a foreign language or being deaf.
Working alongside her high-achieving CEO husband she learned about business building, its growth, scale, marketing, basic accounting principles, and more.
She mentors established, impact-driven entrepreneurs who are struggling to fill their schedule and enroll the right, high-end clients. Their business is taking over and they never have enough time or money to enjoy life. Irena vows to change this!
In addition to her medical doctorate Dr. Irena holds certifications in Law of Attraction Coaching, Therapeutic Resolution Coaching, Mindset Work, and Marriage Facilitation.
Clients confidently attract more customers, increase their fees, and create more flexibility and time freedom in a way that's easy, fun, and natural.
Happy customers
Barbara Ellison
Happiness Coach
"… ask for the money I deserve"
Wow…just wow! I had no idea I had this dark cloud over me my whole life. I feel so much lighter now.No wonder I never allowed myself to be truly visible and ask for the money I deserved!
Susan Binnie
International Bestselling Author and Storytelling Writing Coach
"…life changing"
I had the pleasure to do some work with Dr. Irena. She helped me get in touch with my inner self and release a heavy weight that has been holding me down for years. The experience was eyes opening and life changing. She helped me see beyond my limitations and helped me to see a new way of soaring to heights I did not believe possible. I am grateful Dr. Irena entered my world right when I needed her. She has a gentleness about her that made me feel comfortable to explore and go beyond!
Claudine Wolk
Author and Radio Show Host
"…asked just the right questions"
Dr Irena Kay is a wonderful coach. I had struggled with an issue that had haunted me for years. Dr Irena asked just the right questions and I saw the light. She has truly changed my life for the better! I highly recommend to her anyone seeking help.
Course
Modules –
The
B.L.A.A.M.
Framework
1
Module 1: The Magnanimous

Benefactor
Step into the role of the benefactor even before you talk to your prospect.Learn what needs to be in place in the time just before your call.Get yourself into the perfect mindset so you can stop being nervous or anxious when someone has booked a strategy session.As a matter of fact, be excitedly looking forward to it!
2
Module 2: The Compassionate

Listener
Learn about the psychology of a buyer and the different styles people relate to the world.Start writing your copy as it relates to them and make your script sound natural and easy.Integrate variable trigger words that a prospect might use and take note of them.
3
Module 3: The Masterful

Analyst
Learn how to diagnose the core issue of the client. Begin with a "30'000-ft" overview, then zoom in until the prospects stands in front of a mirror. Gently let them see what is underneath the superficial issues.
3
Module 4: The Trustworthy

Arbiter
Decide whether you are the person who can genuinely help the prospect, and whether you want to work with this person.Evaluate the degree of willingness and commitment to success.
3
Module 5: The Expert

Mentor
Guide your client to a decision. Is now the time to commit to success? What happens if they say no? How much longer do they stay stuck?Address objections without pressure or sleazy sales tactics like false scarcity, deliberately painting a dismal picture of failure, or laying on the "guilt trip".Learn how to confidently explain the offer, ask for the money, and explore payment options.
Face it: without selling you have no business.
Find the golden junction where mindset meets strategy to make magic happen.You'll develop confidence and the right sales mindset to stop feeling scared, guilty, or insecure.You'll know your sales strategy and have a script that works uniquely for you.
Bonuses
An
Implementation "Ultimate Success"

Workshop…

…to tie up loose ends! plus a DIY course about

Goal Planning!

plus a quiz about your

Money Setpoint!

In the first 5 weeks of the course we'll go over all the modules. A training call is followed by a liveQ&A call in every week.There will be role plays and hot-seats for peer and instructor feedback (from yours truly).In the BONUS WORKSHOP in week 6 we'll tie up loose ends. Need help completing your script? Check.Need ideas for your marketing message? Check.Want feedback on your offer? Check.And…Immediately after sign-up you'll have access to my DIYcourse about goal planning for success: "The A-Zs of the Route to Success" plus access to my Quiz:"Is Your Money Set Point Working for You?"

PLUS BONUSESIN THE COURSE!
Course Bonuses
bonus 01
You get TWO private, 1-on-1, "CLARITY AND MOMENTUM" SESSIONS of 45 minutes with me. The first one is to be scheduled before the start of the course or within the first 2 weeks, where we'll discuss your unique situation.The second one, around week 4-5, will be a "progress audit" so you are guaranteed to succeed.
bonus 02
You'll get a "Persona Template" to evaluate your buyer even before you get on the call so you can optimally prepare.You'll also get an example of a pre-qualifying form that you can tailor to your business to avoid "tire-kickers", no-shows, or "flakes".
bonus 03
Because you'll invariably need a lead-magnet to sell your offer, I'll conduct a "Leadmagnet Audit" of your freebie, making sure your Magical Marketing Message is reflected in it!
What makes this course different
I have seen many courses about high-end selling that give you a script for opening the call, what points to tick off, and how to close.
BUT, they all were generic and didn't work for me.
In this course we'll also work with a framework, but you get to write YOUR OWN script.
Many of these courses have addressed mindset…yours, and in a superficial way.
We'll address the mindset of both you AND the prospect.If we find a block that limits your ability to confidently close the deal, we'll work on that in a PRIVATE session so you don't have to openly discuss issues.
All of the courses I've attended were held in a
large group. Only very few people got personal attention. Here you'll be learning and implementing in an INTIMATE group of only up to 12 people.
At the end you'll be able to:
Increase your

Conversion

on a

Strategy Session

Know how to Conduct your

Unique

Sales Call

Expertly guide

your prospect through the conversation

C

onfidently present

your offer and

ask for the money
The "More Yeses" Package:
The B.L.A.A.M. Framework Value $ 1000
5 Q&A Immersion Sessions Value $ 1000
2 x 1-1 Clarity & Momentum Sessions Value $ 600
Ultimate Success Workshop Value $ 900
Module Worksheets and Manual Value $ 200
Pre-Qualifier Template Value $ 300
Lead Magnet Audit Value $ 600
DIY Goal Setting Course Value $ 900
Money Set Point Quiz Value $ 197
Private Support Facebook Group priceless
Total Value = ($ 5697)Today's Price = $ 997
money backguarantee
100% Satisfaction-Guarantee.
If, for any reason, you don't like the MORE YESES course, you can get a full refund anytime within 30 days after your purchase. If you have any issues, just get in touch with me and I'll either help you out until you get the results you need or give you a swift refund.
Here's what people are saying about the course instructor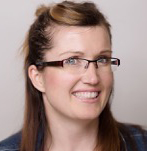 Amanda B.
Business Coach
…a lot of success in my life and business
I am sharing my incredible coaching experience I have received with Irena. I have been working with her for several months and have had a lot of success in my life and business. I feel empowered to make the changes in my life and to value myself. Her skills as a coach are incredible! Her warmth makes the discoveries of change less scary and I am grateful for that.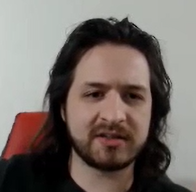 Terran G.
IT Specialist Coach
I really like her energy when it comes to sales…
I really like her energy when it comes to sales; it's so relaxed, yet logical. Like logical woo; 75% science and 25% woo. She's VERY good at what she does. When I look back at myself, it feels very surface level compared to what we did just did. I ask myself a lot of big questions in order to figure out how I'm thinking, but it's very rare that I have a situation like this where somebody like her can ask just the right question to open up just the right dialogue, but also to build that layer of trust without having to convince…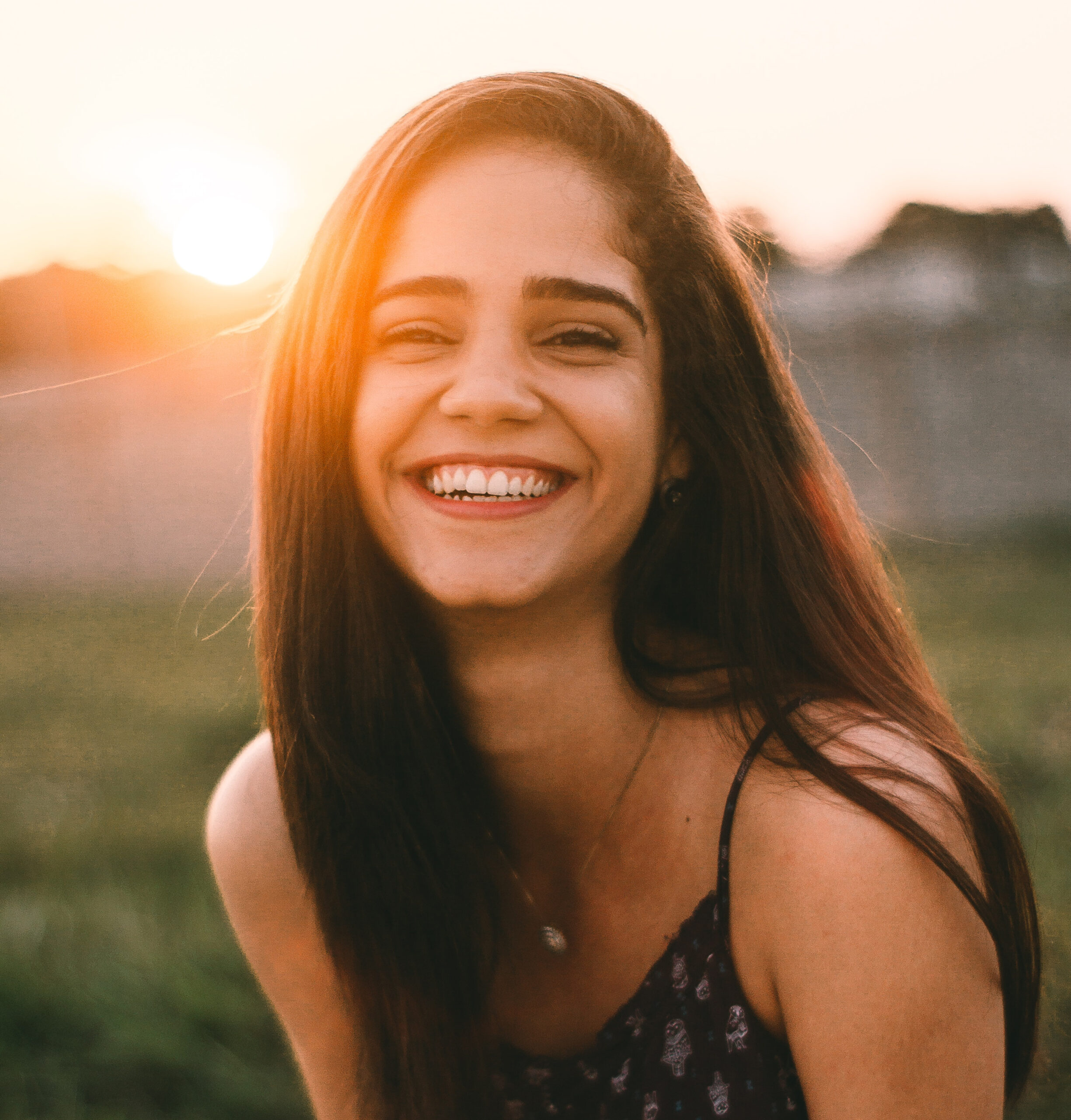 Nina B.
Virtual Assistant
….best coach I ever had
Thank you so much for today's session, I feel so relieved!
Can't wait to our next meeting!
Thank you, you're the best coach I've ever had and the one I felt most comfortable with. I mean it when I say it!
Get in early to secure your spot! There is space for only 12 IMPACT-driven entrepreneurs.
You may get yourself onto the waitlist for a small deposit. But, why wait? The sooner you nail those strategy calls, the sooner you start making money!
The "More Yeses" Package:
The B.L.A.A.M. Framework Value $ 1000
5 Q&A Immersion Sessions Value $ 1000
2 x 1-1 Clarity & Momentum Sessions Value $ 600
Ultimate Success Workshop Value $ 900
Module Worksheets and Manual Value $ 200
Pre-Qualifier Template Value $ 300
Lead Magnet Audit Value $ 600
DIY Goal Setting Course Value $ 900
Money Set Point Quiz Value $ 197
Private Support Facebook Group priceless
Total Value = ($ 5697)Today's Price = $ 997
faq
How many people will be in the course?
This is a very small, intimate group. There will be a maximum of 12 students so everyone has a chance for hot seats, peer reviews, and instructor feedback.
What if I can't make it live?
No worries; all sessions will be recorded. If you can't join us for Q&A submit your questions to irena@kydonline.com or post them in the private Facebook group and I will answer them in the live (recorded) call. I suggest you rock up live though, as you'll have a chance to practice in real time and get feedback. And remember, you have lifetime access to all the modules and bonuses!
How do I know if this course is right for me?
This course is for you if you are a somewhat established coach, consultant, or service providing entrepreneur, and you already have an offer for your ideal prospects and want to tweak your enrollment consults to increase your conversion rate. If you want to leave your 9-5 job, are drawn to coaching, but don't know what or whom you want to coach, this course is not (yet) for you.If you already have a very high closing rate, you might profit from the mindset work. Your call.
How long will each session be?
I'm targeting 60-90 minutes, but if we need to go longer to answer everybody's questions, I won't leave you hanging. Remember, there is always the option of watching the replay, and you can ask your questions in the Facebook group for me to answer them on the next call.
What about those private calls? When should I book them?
I suggest having a call before the course begins or shortly thereafter for an initial assessment. The second call could be a progress audit, so would preferably be done after the fourth week. I will make plenty of times available. You'll be able to book on my scheduler.
What if I don't get results?
While I have 100% money back guarantee – truth bomb – you will have to the work. This course is not a magic pill, nor a one-size-fit-all script for acing those strategy calls. You will have to step up and make it your own, and finding the courage to make offers. I'm 100% certain that I can help. But, without you taking action, nothing will happen. If you want change in your business, you must decide to do something different.
What if I can't afford it?
This is the absolute lowest-cost option to get into the program. I've been told the value of the program is closer to $ 2000…Plus, if you close even ONE more client because you can state your offer confidently, and priced at the value it should be, you likely get your investment back…and then some.I also included a payment plan (which totals a bit more than paid-in-full) if that is more doable for you.Just remember, the longer you wait, the later you begin to seriously make money…
What if I have more questions?
Don't hesitate to send me an email to my private, for VIPs only, email address:irena@kydonline.com, send a text to +1 631.505.1884, or a FB message!
YOUR DREAM CLIENTS ARE WAITING.
There's no better time to find, connect, and sign up your high-end clients than right now. The "More Yeses – Enroll High-End Clients without Breaking a Sweat" will give you the resources to find qualified prospects, book consults, and close your sales with confidence and integrity. Don't put your life on hold!
Hey there!
I'm Irena: a business performance, success, and relationship coach, formerly a physician specializing in Ob/Gyn while raising five children.I left my medical career to teach martial arts, become a Reiki master, a marriage facilitator, and lastly a performance coach for entrepreneurs and executives. Here's the truth. I've gone through a lot of training and countless hours of work to find what works and what doesn't in the entrepreneurial world. I have spent so much time and effort on stuff that didn't give me the ROI I had hoped for. If you feel that enrolling high-end clients for even super high-ticket offers is your next step, don't wait and sign up now because the investment has never been so low and may not ever be so low again.The faster you start, the faster you can increase your conversion rates.I'm confident that this course will help you take a giant step toward your dream life. Welcome to my family!
ciao,
Irena Kay, M.D.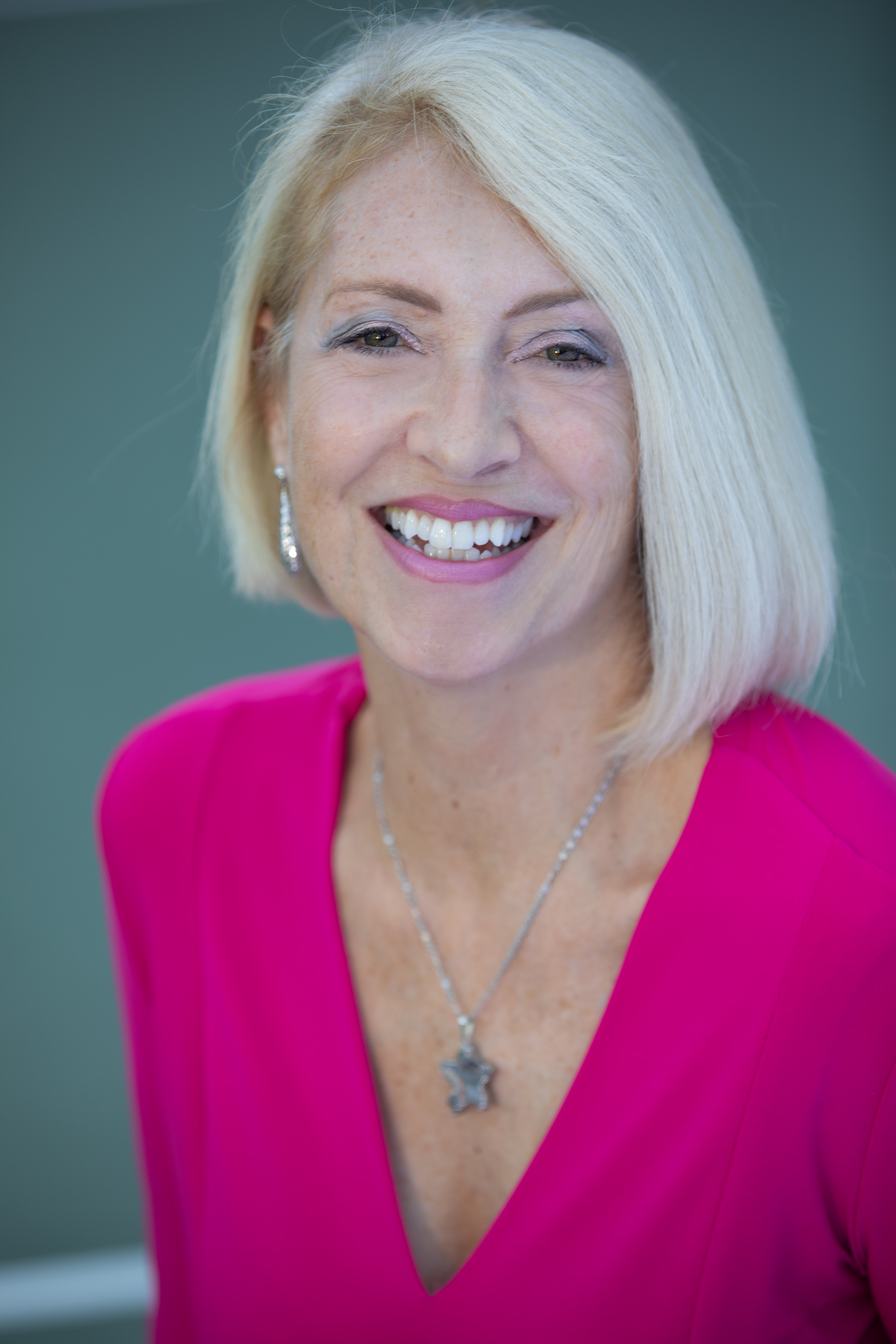 HOW YOU'LL INCREASE YOUR CONVERSION
Know the Structure.
Follow a step-by-step framework to consistently make sales. Use different aspects of your personality to maximize the impact of every step.
Understand Your Prospect.
Discover the important characteristics and learning styles of your ideal clients and you!
Generate Trust.
Use the prospects' vocabulary to show that you understand and empathize with their challenges.
Serve, don't Sell.
Gain and communicate clarity about next steps. Only make an offer if you know you can genuinely help. Have a no-fail mindset.
The "More Yeses" Package:
The B.L.A.A.M. Framework Value $ 1000
5 Q&A Immersion Sessions Value $ 1000
2 x 1-1 Clarity & Momentum Sessions Value $ 600
Ultimate Success Workshop Value $ 900
Module Worksheets and Manual Value $ 200
Pre-Qualifier Template Value $ 300
Lead Magnet Audit Value $ 600
DIY Goal Setting Course Value $ 900
Money Set Point Quiz Value $ 197
Private Support Facebook Group priceless
Total Value = ($ 5697)Today's Price = $ 997